Hear What St. Luke Families Have to Say: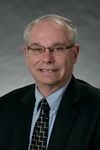 ~ John L. Spieler, CEO and Family Member
"My mother-in-law, Victoria Caldwell was a resident at North Canton for 18 months before she passed away in August 2012. She led a very full life, and never could foresee that she would spend her last days in a nursing home in Ohio. Like many of our resident families, my wife struggled over 12 years supporting her mother's attempts to live independently. However, inevitably, my mother-in-law came to North Canton.
My wife dutifully visited her mother every day and was very active in her care. My mother-in-law soon became acclimated to life at St. Luke, even though it was far removed from her previous life. My mother-in-law and wife (both named Victoria) sincerely appreciated the caring attitude and encouragement from staff, other residents, and family members.
I was also touched by the caring and attentive staff that took such gracious care of my mother-in-law and provided a source of support for my wife.
As the Chief Executive Officer, I observed a staff that truly met and exceeded the needs of the residents and their families, and I am very proud to be part of that team. This caring and supportive environment is one of St. Luke's most important assets.
Thank you to everyone who touched Victoria's life at St. Luke."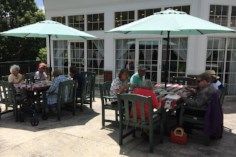 ~ Donna, Waterford resident's daughter
Thank you, Yvonne, for the wonderful day you gave The Waterford residents on Memorial Day. Mom told me repeatedly what a lovely day you planned for them. She enjoyed it thoroughly. Thanks to all for your extra efforts in creating that memorable time for your residents! I also saw the recipe contest posted … what a clever idea to come up with a new dish for the dining room. I feel sure that for many residents, such as my mom, dinner is the highlight of their day. Thanks to you and your whole staff for what you do … and do so well!
Appreciatively,
Donna
"When living on her own was no longer an option, St. Luke was our families' first choice. Grandma had supported St. Luke as a member of the Lutheran Women's League as long as I can remember.
Her Alzheimer's made it difficult to understand what she's thinking at times but the amazing staff at St. Luke comforted her. They shareed with us the highlights of her day and helped our family understand the challenging moments. So much about her changed but her smile spoke what's in her heart. It is a gift we can cherish. We're thankful for the staff in Laurel Valley and all of St. Luke Lutheran Community for enriching grandma's life and ours."
~ Kristie Woods