Impact the lives of St Luke residents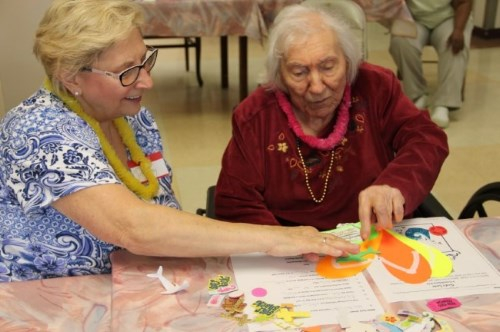 Share your time with the residents of St. Luke! Volunteering is rewarding for everyone and enriches the lives of our residents.
Our volunteers come from all walks of life and willingly share their God-given time and talents. You can help on a regular basis or with a one-time project. We welcome individuals, families and groups. Become a St Luke volunteer today!
Ways you can make a difference:
• Planning monthly birthday parties for residents
• Entertaining residents with music, dancing
• Visiting with pets
• Gardening
• Decorating for holidays and special occasions
• Reading to residents
• Ministering to residents
• Providing birthday and Christmas gifts
• Organizing fundraisers
To volunteer please complete our application or contact St. Luke Lutheran Community Volunteer Coordinator, Heather Coontz, at (330) 966-5626 or hcoontz@stllc.org.
Volunteer Recognition
We are truly grateful for each and every person who dedicates their time to volunteering at St Luke Lutheran Community. Annually we celebrate our volunteers and celebrate the difference they make in the lives of others.
Download the current issue of our volunteer newsletter and a list of opportunities