St. Luke Lutheran Community - North Canton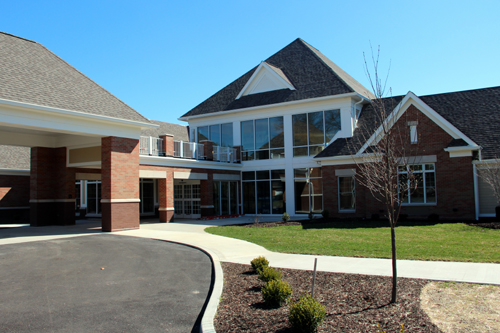 St. Luke - North Canton Opens Expansion
St. Luke Lutheran Community - North Canton 220 Applegrove Street NE North Canton, Ohio 44720 (330) 499-8341
Ideally situated in the peaceful, suburban setting of North Canton, St. Luke reflects the love, care and dedication our staff feels for our residents. We are ready to assist you in meeting your needs and achieving your goals. To us, caring is more than providing services. It's also treating each individual with the utmost dignity, respect and compassion.
Our North Canton campus features beautifully trimmed with walking paths, gardens and charm. You'll find friendly neighbors, caring staff and opportunities for lifelong learning, wellness and volunteerism, all within a secure environment. Residents also have security in knowing that a full continuum of health care services is available if needed.

St. Luke Lutheran Community - North Canton is a not-for-profit, faith-based, continuing care retirement community.
Our North Canton Campus offers:
Guidelines for acceptance and participation in St. Luke Lutheran Community's programs are the same for everyone without regard for race, color, religion, national origin, age, sex, sexual orientation, or handicap.
St. Luke Lutheran Community is a member of LeadingAge, LeadingAge Ohio, Lutheran Services in America, and Lutheran Services in America- Ohio.